Happy Halloween - October 2016 News
Posted by Jan Daum on Tuesday, October 4th, 2016 at 9:45am.


Happy Halloween!

There is a subtle shift in the wind, the air feels just a little cooler, and just like that, fall creeps into Texas. Of course, here in Georgetown it's all treat, and no trick. This is the most beautiful downtown for a reason, and we really shine in the fall! And Halloween activites abound, just like all those ghosties and beasties. So grab your best costume, and your appetite for fun, and enjoy the opening of another amazing small town holiday season! And if you are in the market for a new haunt, call me!

Hugs,
Jan
XXOX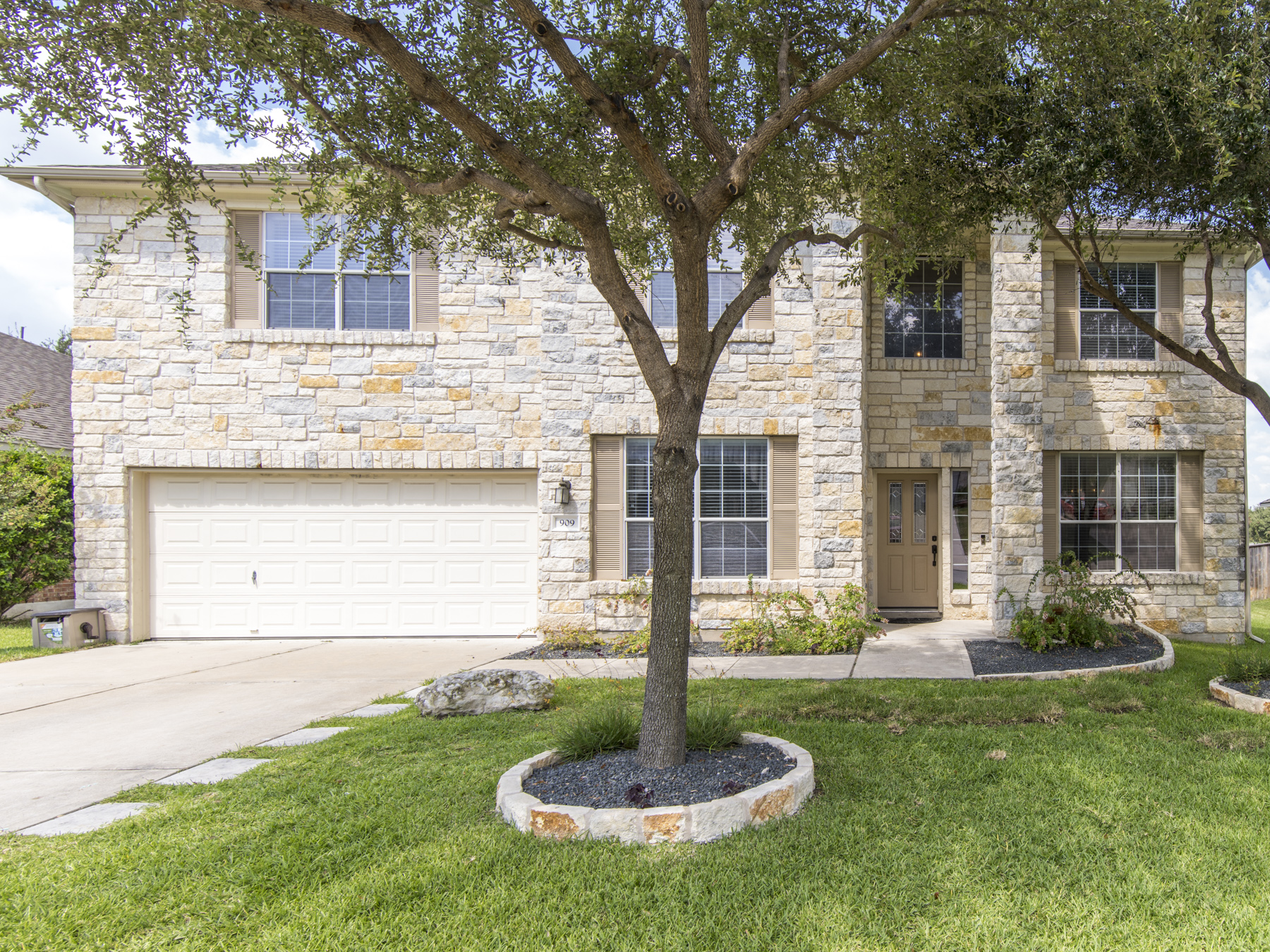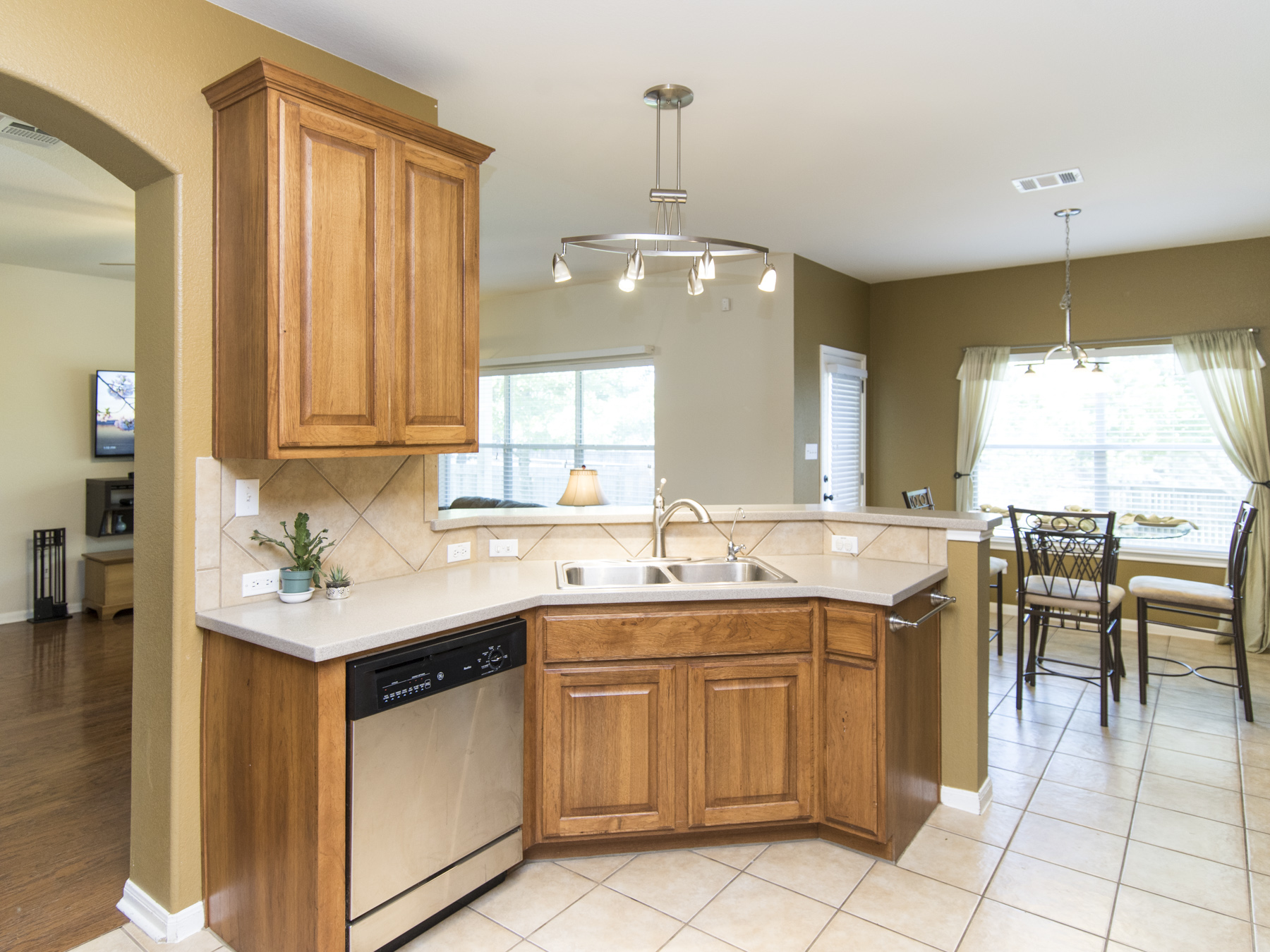 909 Applerock, Leander in the Crystal Falls Subdivision
6 BR/ 4.5 Bath! 2 Owner's Suites--one up and one down--perfect for extended family. Quiet cul-de-sac street with no neighbors behind. Soaring ceiling foyer, formal dining, study/flex, kitchen open to great room featuring fireplace & wood floors. Kitchen w stainless appliances, tile, breakfast nook, open to great room. Up is pool table-sized game room with 5 bed, Jack-n-Jill bath. Roomy walk-in closets. Large utility. Covered patio.
---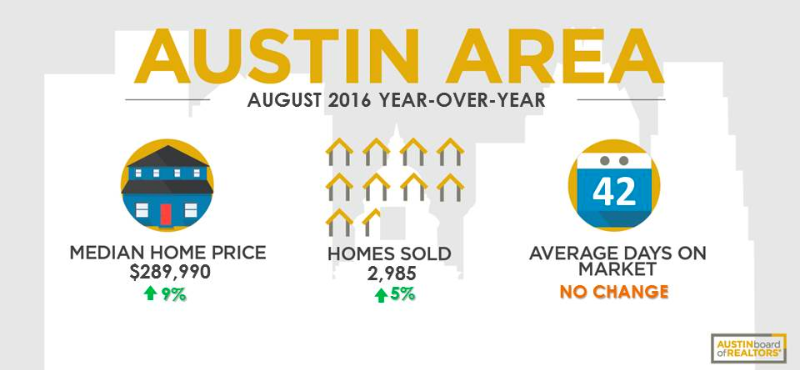 Halloween Events
Georgetown
Movie Night at the Pumpkin Patch
"Charlie Brown & The Great Pumpkin" & "Monsters, Inc."
October 8, 6:30pm @ San Gabriel Presbyterian Church
5404 Williams Drive, Georgetown, TX

"Hotel Transylvania" at the Georgetown Public Library
Free for all ages. Refreshments provided!
402 West 8th St., Georgetown, TX (Link)

8th Annual EGA Boo Run - 5K Race and 1 Mile Fun Run
October 29, 8am-10am @ San Gabriel Park
Registration starts at 8 a.m. 5K Chip Timed Race starts 9am. 1 Mile Fun Run starts at 10am.• Kids Costume Contest Following Fun Run. Race Awards Following Costume Contest.
445 E Morrow St., Georgetown, TX (Link)

A Ghoulish Night of Tricks 'n Treats
October 29, 5pm-10pm @ Wolf Ranch Town Center
Tons of Fun including store Trick-or-treating, Magic show, LED lite show, Fire blowers, Pooch Parade, and so much more!
1015 W University Ave, Georgetown, TX (Link)

Halloween Carnival, Hayride & Movie in the Park "Hotel Transylvania"
October 27, 5:30pm @ San Gabriel Park
Hayrides, Carnival games, Costume contest and Free movie at 6:45pm!
445 E. Morrow Street (Link)

Nightmare on Jail Hill Haunted House
October 21 & 22 & 28 & 29Historic Williamson County Jail
This rumored haunted jailhouse, which held prisoners from 1889 through 1990, has been featured on the popular show, "Ghost Hunters."
312 Main St., Georgetown, TX facebook.com/BrownSantaHauntedHouse

Downtown Georgetown Ghost Tours
October 21-22 & 28-29, Tours start at 7:30pm every half hour until 9pm.
Ghosts on the Square Tours are hosted by the Williamson Museum.
716 S. Austin Ave., Georgetown, TX (Link)

Boo Bash
October 30, 3pm-6pm
Fun for all ages. Come trick-or-treat local businesses on the Square. Candy for all costumed creatures!
Downtown Georgetown, TX (Link)
Round Rock
22nd Annual Hairy Man Spookfest
October 22, 11am-6pm @ Cat Hollow Park
Halloween costume contest, trick or treating scavenger hunt throughout the park, pumpkin decorating, train rides, Halloween themed crafts, Scary Snacks station, and a Haunted House!
2600 O'Conner Dr., Round Rock TX (Link)

All Abilities Trunk or Treat
October 22, 5:30pm-7:30pm @ Seton Medical Center Williamson
A family-centered event, it encourages active participation for children with various disabilities or limitations.
201 Seton Parkway, Round Rock, TX (Link)

Dia De Los Muertos
October 29, 4pm-9pm @ Prete Main St. Plaza
Come celebrate and enjoy crafts and activities for kids and art, craft and food vendors.
221 E. Main St., Round Rock, TX (Link)

Brushy Creek Movie in the Park - "Nightmare Before Christmas"
October 29, 7pm-10pm @ Cat Hollow Park
Bring your chairs, blankets, and friends and kick back and enjoy this fantastic movie!
2600 O'Conner Dr., Round Rock TX (Link)

Great Pumpkin Festival
October 30, 2pm-6pm @ Dell Diamond
Live music, Food Trucks, Trunk or Treat, Games, Bounce Houses, Silent Auction & More!
3400 East Palm Valley Blvd, Round Rock, TX (Link)

Terror on Two Jacks Haunted House
October 30 & 31, 6pm-10pm
Come visit a house that is haunted as it was built on top of the grave of the Hairy Man of Brushy Creek!
7410 Two Jacks Trail, Round Rock, TX (Link)

Hometown Halloween
October 31, 3pm-6pm @ Round Rock City Hall
Trick-or-treating at Downtown businesses, Story Walk on Main, Hay Ride to Trinity Center and Live Music on the Main Street Plaza!
221 E. Main St. Round Rock, TX (Link)
---
The Scary Side of Williamson County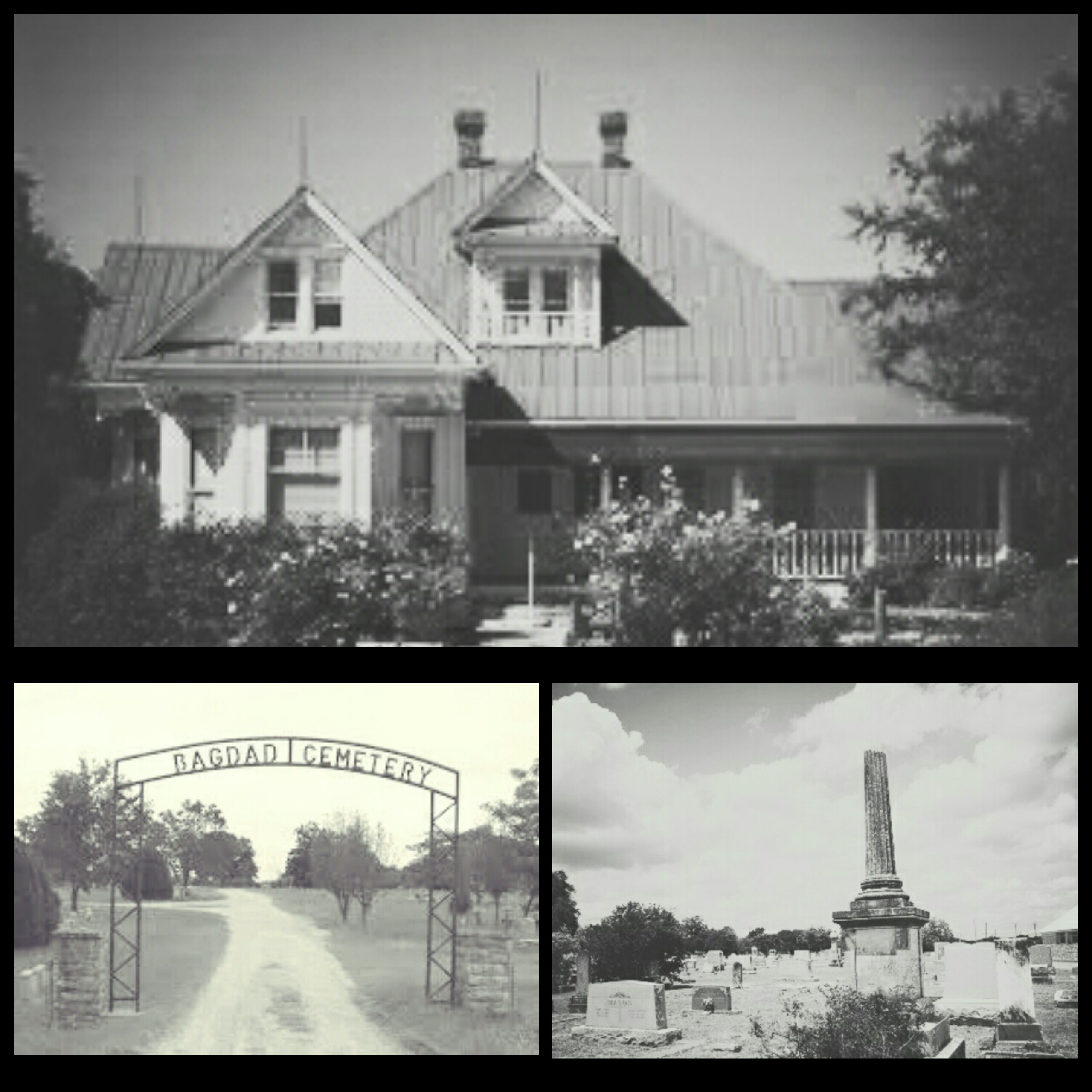 "Texas Chainsaw Massacre"
Halloween and scary movies go hand in hand. Nothing is creepier than having a horror movie filmed right nearby. Williamson county has the distinction of being the filming location of one of the most iconic horror movies ever; "The Texas Chainsaw Massacre" (1974).
Parts of the movie were shot at a home located in Round Rock in the area that is now known as La Frontera. This home was built around 1910 and was made from a kit from the Nalle Lumber Company. When development began at La Frontera the house was relocated to Kingsland, TX where it now serves as the Grand Central Cafe. Should you decide to visit ask to be seated in the Kingsville Room which is where the gruesome dining room scenes from the movie were filmed.
Cemetary scenes were filmed in the Bagdad Cemetary in Leander at the corner of FM 2243 and Bagdad Road.
It's quite exciting to know such a famous movie was filmed in various locations here. Even it's more recent remake was filmed locally. And while it was just a movie, you might want to double check those door locks.
---
What's going on in Downtown Round Rock?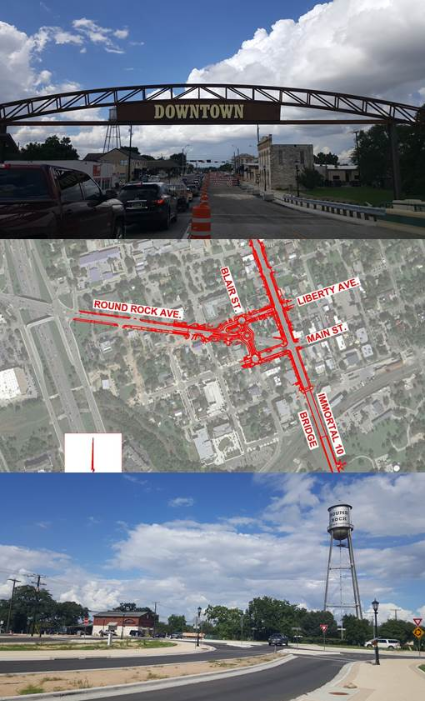 You've probably noticed downtown Round Rock has been kind of a mess lately.
The construction is part of a big project to re-route the traffic flowing into the main downtown intersections by creating a round-about and adding a center turning lane on Mays.
This project, which is a $13 Million dollar effort, will also add gateway signs on Mays, more sidewalks, nice landscaping, and new lighting.
All of this will make it safer for pedestrians and will benefit local businesses with a better traffic pattern.
The plan is to be done by next Spring.
---

Georgetown
1776 The Musical Weekly on Sundays until October 30 @ Georgetown Palace Theater American history blazes to vivid life in this most unconventional of Broadway hits. 810 South Austin Avenue, Georgetown, TX (Link)
Cattleman's Ball October 15, 7pm-10pm, San Gabriel Park Dinner with beer, wine and iced tea. Enjoy Auctions, Poker and Dance the night away! 445 E. Morrow St., Georgetown, TX (Link)
The True Story of the Three Little Pigs - Professional Theatre for Youth October 15, 10am-11am @ Palace Playhouse There are two sides to every story, and in this re-telling, the Big, Bad Wolf takes the stand in Piggsylvania's Trial of the Century! 817 S. Austin Avenue, Georgetown, TX (Link)
"Come Fly with Me" a Frank Sinatra Tribute with Tony Harrison Weekly on Friday, Saturday, until Oct 23 from 7:30pm-9:30pm at the Palace Playhouse Tony Harrison and his band bring you the songs of Frank Sinatra and The Rat Pack! 817 S. Austin Avenue, Georgetown, TX (Link)
First Friday, late shopping, dining, and music October 7, 6pm-8pm @ Downtown Georgetown (Monthly on the first Friday) Get away to downtown Georgetown! Shops will be open until at least 8 p.m. around the historic downtown Square for an evening of strolling, gallery-hopping, and dining. Georgetown Square (Link)
Texas Cyclocross Project October 8 & 9, 8am-4:30pm @ McMasters Athletic Complex Participate or just be a spectator at the 3rd Annual Georgetown Cyclocross Festival. 711 N College St Georgetown, TX (Link)
Round Rock

Fall Fun Festival at Old Settler's Park
October 31, 9am-11:30am Old settlers Park 3300 E. Palm Valley Blvd, Round Rock, TX
Penfold Theater "Murder on the Rails" October 8, 3pm-6pm Austin Steam Train 401 E. Whitestone Blvd, Cedar Park, TX
"It's Only a Play" 8pm-10pm Sam Bass Community Theater 600 Lee St., Round Rock, TX
Pumpkin Decorating at Kaleidoscope Toys October 15, 10am-1pm Kaleidoscope Toys 110 N IH-35, Sutie 110, Round Rock, TX
5th Annual Fight Like a Girl 5K October 16, 8:30am-11:30am Old settlers Park 3300 E. Palm Valley Blvd, Round Rock, TX
Williamson County Symphony Orchestra Free Concert October 21, 7:30pm-9:30pm Bethany United Methodist Church 10010 Anderson Mill Rd, Austin, TX
---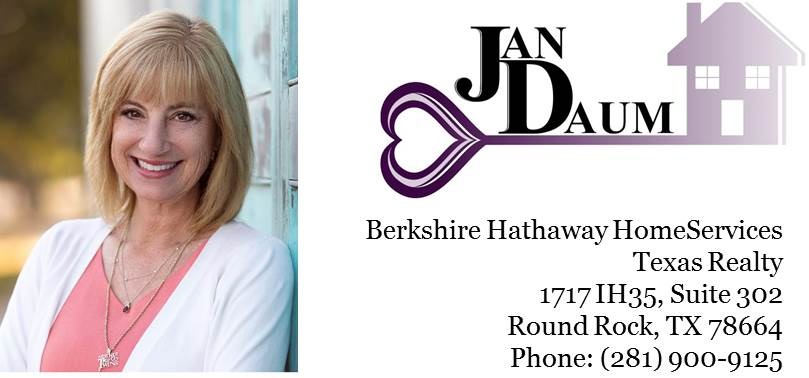 Leave a Comment